IT Breach & Cyber Security Incident Response - Minimise Impact
iSystems helps to minimise impact of IT breach by cyber security incident response. All-in-one package of crisis management, privacy advisory, forensic analysis and investigations provides quick response to risks.
Security incident response support for business organization encountering cyber breach
Cyber incident response is the approach used by a business organization to manage cyberattacks and respond to them adequately. An attack or cyber breach can have a negative impact, potentially affecting customers, intellectual property, company's time and resources, and brand reputation. A security incident response intends to bring down the extent of this damage and recover as soon as possible. It is important to investigate to learn from the attack and be better prepared for the future. As several companies today do go through a cyber breach at some point in time, a powerful and repeatable cyber incident response plan is the best way to secure your company's data and infrastructure.
What iSystems offers?
iSystems offers wide-ranging cyber incident response services together with investigation, crisis management, forensic analysis, and privacy advisory. iSystems's security incident response team has real experience and innovative threat-related expertise and intellect needed to handle critical cyber security incidents speedily and successfully. They understand the value of your time and business reputation and are fully dedicated to resolve all your issues effectively.
Importance of security incident response
With technological advancements, cyber breach and threats are also increasing. Because of that, cyber incident response plans have become more vital for ensuring a company's overall IT security. Poor incident response can push away your customers and activate bigger government interruption. Effective and efficient security incident response is imperative, irrespective of the industry you are working in.
With the change in technology, your business needs to stay up-to-date by growing, evolving, and improving the methods to reduce risks and threats. This leads to numerous methods existing for securing and guarding your environment, and, regrettably, increasing openings for security threats. It doesn't matter how much effort you put into it, even the most secure network in the world isn't safe from incidents. Here are a few benefits of cyber incident response plans:
1. Helps in preventing the crimes
One of the best advantages of an effective proactive security incident response plan is that it helps in preventing crime. Unfortunately, cyber breach or threats are quite common nowadays, particularly when your company is known to have valuable information, like healthcare information or personal financial records. Thus, instead of living in fear of someone stealing your sensitive information, you can make proactive plans in advance to avoid the threats that might be approaching. Thinking in advance would offer you many benefits, including crime prevention. It would also increase the confidence of your clients in your ability to keep their data safe.
2. Time and cost-saving
When you are facing an issue of cyber-attack, there are many things you need to do. From inspecting the source of the attack to executing added security measures to stop current vulnerabilities resulting in further complications and more attacks in the future. Companies, who do not think they could be attacked, are often left shaken and unprepared for something like cyberattack happening. It makes the whole investigation process lengthy, costly, and difficult than it needs to be. A proactive cyber incident response plan believes that incidents can always happen. Thus they stay prepared for almost every eventuality.
3. Escaping Penalties
A cyber breach could feel like the world is coming to an end. But not every issue can be handled within the company. Depending upon the nature of your company and the type of breach that has happened, the local authorities might need to get involved in the investigation. Law enforcement agencies possibly will request the quick release of any electronic information or associated data at any time during the investigation. If you are already prepared for any kind of incident in advance, you won't get in trouble with the law enforcement.
Powered by
SEO Company Hong Kong
- You Find Limited
Improve Readiness, Reduce Response Time, and Minimise the Impact of a Security Breach
Cyber Incident Response will be carried out immediately when the organizations are attacked. iSystems offers complete incident response services including crisis management, privacy advisory, forensic analysis and investigations.
iSystems's Security Consultants have practical experience and advanced threat intelligence in handling critical cybersecurity incidents quickly and effectively, for example DDoS remediation, email fraud cases, online impersonation and blackmailing, etc.  We share your sense of urgency. Whether preparing for or responding to an actual incident, our consultants are dedicated experts in helping you effectively.
Our Incident Response Team will contain, mitigate & help you recover from a security breach by delivery of: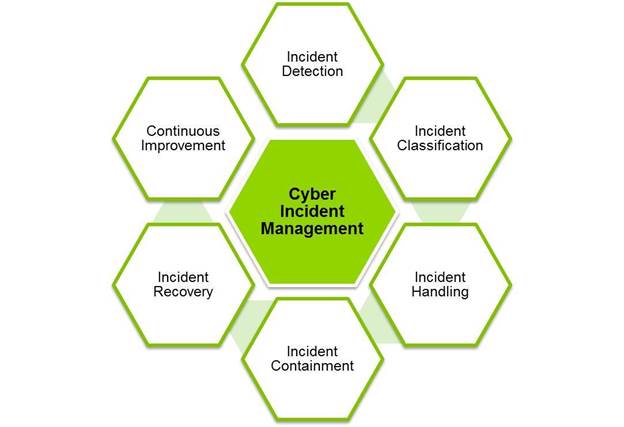 Written and/or verbal guidance for artifact and evidence collection

Chain of custody procedures and documentation

Guidance and/or recommendations on remediating vulnerabilities discovered
Key Benefits to our customers are:
Minimise the duration and impact of a security breach
Our security experts help weather the storm and stop the attack
Reduce costs with remote phone support and get immediate results
Create an effective plan to respond quickly to a security breach