Cyber Security Training for General and IT Staff in HK Companies
Staff in some cases become the weakest link in cyber security. iSystems introduces practical and scenario-based cyber security training for general and IT staff members in companies. Consult our experts today.
Cyber security training protects organizations from cyber threats
Training is always an important part of every team's recruitment process in a business organization. It helps in ensuring that the employees have the most up-to-date knowledge and all of them are working at the same level. Cyber security training is one of the most crucial parts which helps the staff in fortifying themselves with the right knowledge and skills needed to protect the organization from a variety of cyber threats. It is important that your resources are being used appropriately and delivering the best results. The way cyber breaches and threats are surfacing, it becomes essential that your workforce have cyber security training.
iSystems have some very experienced cyber security trainers who offer custom-made training to the IT team and general staff of the organizations. Their flexible training programs offer practical and current scenario-based and problem-solving training that also helps in improving productivity at the workplace. They provide virtual classrooms, online training, classroom training, private group training, lab practice, etc.
It is known that most of the cyber threats and attacks occur due to human errors and it can occur from any part of your organization. Given below are some of the benefits of cyber security training for your organization.
Benefits of cyber security training
Improved Security
This is perhaps, the most obvious benefit. Cyber security training helps in making your business more safe and secure. When your team becomes aware of many cyber threats that exist in the IT world like data breaches, they would be more aware of whatever they are doing and try to keep their mistakes to a minimum to keep their organization safe.
If your teams are unaware of what cyber attackers could do, it might cost you a lot more than your data. A lot can be accessed by unwanted entities when one of your employees is checking his or her email while using a public Wi-Fi network. When your employees are aware of possible threats, they would be more careful and there would be fewer chances for a breach to happen.
Saves time, money, and efforts
When your team is trained for cyber security, it is a wise and long-term investment. Data breaches and similar threats cost billions every year for companies. Therefore, investing your money in cyber security training can help you save lots of time and money. And since it saves a lot of time, your employees can use that time in other parts of your business, which will ultimately improve their overall productivity and your business growth.
Retain and increase the customers' trust and confidence in your ability
Without any doubt, a cyberattack can affect your customers' trust and confidence in your business' credibility and your ability to keep their data secure. Not only this could lead to a loss of customers, but it might also harm your other business associations. When your staff is trained in cyber security, it reduces the risk of cyber threats for your organization. By teaching your employees about possible threats, it would reduce their errors, which would ultimately improve your business reputation and value in the market.
Educated staff means increased compliance with regulations
As the cyberattacks continue to increase, governments all over the world are also taking various steps to help people protect their data. They have various regulations that need to be implemented by business organizations to safeguard their data. While some are mandatory in industries such as healthcare and banking where it is crucial to protect the clients' data, when companies fail to have compulsory precautions and protections, it might result in lawsuits or penalties. Thus having a staff that is well-trained in cyber security can help you avoid encounters with law enforcement.
Powered by 
SEO agency
- You Find Limited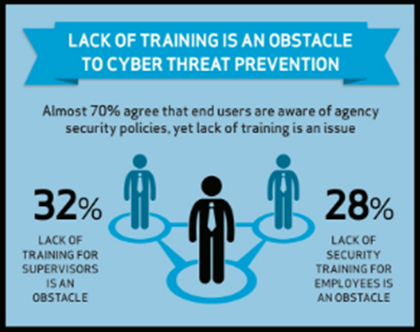 iSystems well experienced Security Trainers offer customized IT Security Training to IT staff and general staff of the organizations. Our approaches are:
Practical, Scenario-based,
Problem-solving and
Immediately productive at workplace.
There are various flexible class formats:
Virtual Classroom
Online Training
Classroom Training
Private Group Training
Practice Lab
Skills Transfer